Based in the North East of England we pride ourselves on keeping Prog alive all over the world but especially on Teesside.
21 hours ago

3 weeks ago
Nick Magnus is without doubt a very special individual. His cheery demenour and willingness to answer questions about is ideas, music and all manner of things with regards to his endevours ...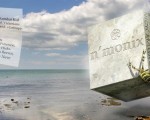 •     A NEW ALBUM BY NICK MAGNUS (FORMER KEYBOARD PLAYER WITH STEVE HACKETT & THE ENID) •    FEATURING GUEST APPEARANCES BY STEVE HACKETT, ROB TOWNSEND, PETE HICKS, ...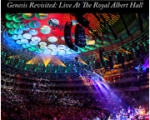 Steve Hackett announces DVD Genesis Revisited: Live at the Royal Albert Hall Genesis Extended World Tour commences spring 2014 FOR IMMEDIATE RELEASE   1st April 2014   Prog ...